Telecommunication
A large percentage of organizations in the telecommunications sector are facing challenges. According to the 2013 E-commerce Report from Intershop, for nearly half (48%), the biggest challenge is providing intuitive and user-friendly interfaces for multiple touch points such as the B2B online store or mobile apps. 40% find it difficult to deliver responsive and flexible customer service in order to respond quickly to any customer request.
83% of telecommunications companies said these changes were driven by customer demand and expectations. Also significant were developing technologies, permitting what was impossible before (76%) and business buyers engaging through various offline and online touch points with their peers and using multiple information sources to make decisions (71%). Therefore, over half (51%) agreed that bringing business buyers from offline to online could result in a higher overall bottom line and 48% said it could result in higher average basket values.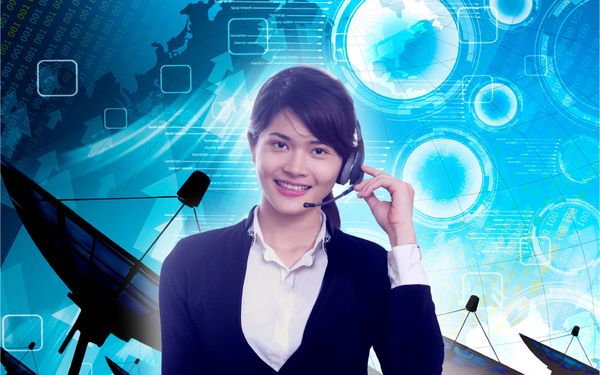 These struggles of telecommunication companies could be resolved by improving customer experience, and outsourcing has been proven to be effective to do so. Over the years, India and China are regarded as top choices when we speak of offshoring. Nowadays, Vietnam is among the top emerging destinations because of the pool of talented engineers with comparatively low cost and experienced with global projects.
Based on these distinctions together with over 3000 skilled employees and 13 years of experience, Bellsystem24-HoaSao is among leading call center providers in Vietnam. Our solutions have proven effective in boosting profits and contribute greatly to numerous nationwide brand with a wide range of benefits:
1. 24/7 availability with multi-channels integration (omni-channels)
Omni-channel integration gives customers the best experience by minimizing challenges in communication. Bellsystem24-HoaSao's Contact Center solution allows enterprises to interact with their customers on various channels including Voice, Email, Live chat, Social networking, SMS, Mobile apps ... with only one admin account.
Tech-savvy customers demand the ability to contact companies via their method of choice. It is crucial for your call center to connect with customers through their preferred channel, integrating all touch points and channels into one platform.
2. Reach more customers with multilingual capability
Flat World now facilitates the expansion of international corporations to Vietnam as well as Vietnamese ones to foreign markets. Being a long-term partner of many foreign corporations, Bellsystem24-HoaSao understand that multilingual call center will help boost brand awareness and loyalty at significantly lower costs than any in-house team could – in English, Japanese, French, Chinese, Italian, etc.
Reaching your foreign customers has just become easier.
3. Cost efficiency
In addition, Vietnam remains one of the most competitive options in the world for offshore development, due to its competitive labor costs and other business costs. In general, Vietnam's labor costs average around 90 percent less than those in the U.S., which translates to significant savings.
To build an efficient offshoring call center in Vietnam and take advantage of favorable environment, connect with our expert here.