Real estate
In the real estate industry, it is imperative to keep communication lines open with customers who are in the market to rent, lease, seek an evaluation, purchase, or sell a property. The key to success lies in building the customer base and ensuring that no communication goes unattended.
As a professional real estate agent, your availability greatly affects the chance to meet customers. The trouble is, no matter how busy you are, and how many clients you have, there are only 24 hours in a day. And unfortunately, no one has (as of yet) figured out how to be in two places at one time. Fortunately, our call center for real estate agents is here to help you save time.

How Call Center Can Help Real Estate Agents?
1. No miss calls with omni-channel integration
Omni-channel integration gives customers the best experience by minimizing challenges in communication. Bellsystem24-HoaSao's Contact Center solution allows enterprises interact with their customers on various channels including Voice, Email, Live chat, Social networking, SMS, Mobile apps ... with only one admin account.
Tech-savvy customers demand the ability to contact companies via their method of choice. It is crucial for your call center to connect with customers through their preferred channel, integrating all touch points and channels into one platform.

2. Quick and appropriate response to customer's needs
Bellsystem24-HoaSao Contact Center is integrated with CRM for customer data from all channels to be gathered and managed in only one system.
CRM is organized as a centralized database with customer profiles filled with relevant information. Call center agents will easily found all the data they need to respond to customer shortly. Saving time and resources on reporting means more time speaking to customers. Moreover, CRM can gather data available for analysis so enterprises can predict market situation and improve sales strategies.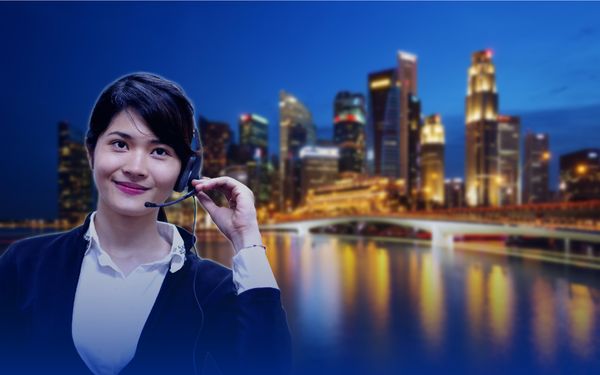 3. Reach more customers with multilingual capability
Being a long-term partner of many foreign corporations in Vietnam, Bellsystem24-HoaSao understand that managing a team consisting of people speaking different languages is a serious challenge.. At Bellsystem24-HoaSao,we find agents with outstanding language proficiency and give them the tools they need to bring you value at a competitive price point. Reaching your foreign customers has never been easier.

4. Low cost with favorable environment for offshore in Vietnam
In general, Vietnam's labor costs average around 90 percent less than those in the U.S., which translates to significant savings. Based on analysis after working professionally with India offshore suppliers over the last 10 years, Vietnam's labor rates may be as much as 30 to 50 percent lower than those in India. In 2014, analysts from the research firm Gartner commented, "Vietnam remains one of the most competitive options in the world for offshore development, due to its competitive labor costs and other business costs."
For lead generation and low-cost strategy of your company, connect with our expert here.