Education
Education systems have many different types of customers, although they go by different names: students, teachers, parents, and other stakeholders (like the government, board members, or taxpayers). Customer service in education refers to the experience students and stakeholders have when interacting with their school or institution.
Research conducted in the UK looked at how the student experience changed the outcomes of student success. They found that effective communication may reduce the number of students who drop-out in their first year because students come with mistaken expectations that might have been corrected through more effective communications. All students can benefit from access to information and effective communication with their institutions. Education business owners tend to build better customer service because it will make students happier and more productive, leading to better school rankings for long-term.
Bellsystem24-HoaSao is proud to be among the leading companies which provide professional customer care service of student admission and counseling in Vietnam. Not only the domestic universities but also the international schools could get considerable benefits from Bellsystem24-HoaSao Call Center comprehensive solution.
Omni-channels system
Students are generally digital-natives, meaning they love using online tools like social media to communicate. In 2017, 83% of students used social media to research higher education institutions before making a decision. The universities better are responding (and with good customer service skills) online! A help desk can pull together messages from Twitter and Facebook so that an administrator can answer all the questions in one easy place.
Bellsystem24-HoaSao Contact Center allows schools to interact with their customers on various channels including Voice, Email, Live chat, Social networking, SMS, Mobile apps ... with only one admin account. Thereby, Contact Center ensures everyone (including students, teachers, parents, etc.) finding the information they need.
On another hand, nobody likes hearing complaints, and hopefully, they are few and far between, but since they are a reality, it's important not to shrug them off or worse, take offense. Deal with these problems immediately with qualified agents from our Call Center. Remember, great school customer service, no matter the situation, means great school public relations.
Multi-languages system
Being long-term partners of foreign corporations in Vietnam, Bellsystem24-HoaSao understand that multilingual call center will help international universities boost brand awareness at significantly lower costs – in English, Japanese, French, Chinese, Italian, etc. Reaching international students has just become easier.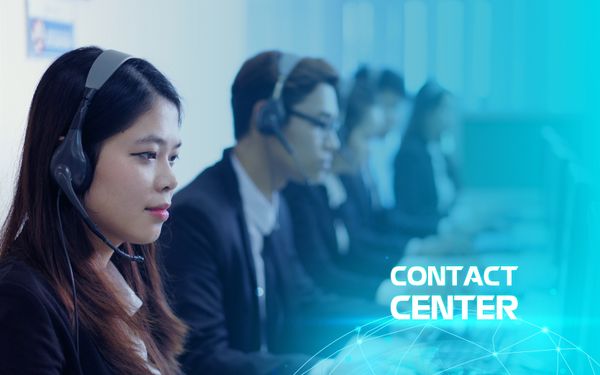 We also provide the best multilingual, multicultural agents and give them the best processes and most advanced tools to bring you value at a competitive price point.
Service-Oriented Providing
Providing great customer service means giving stakeholders what they want. There's no better way to know what they need than asking for feedback.
Ask students, parents, and administrators what would make their experience better, and then act on it! Bellsystem24-HoaSao Contact Center system could automatically conduct student engagement surveys or follow-up satisfaction surveys after an interaction to make sure students are getting the information they need. The system gathers data available for analysis so universities could improve customer service strategies.
If you are education business owner and searching for a comprehensive customer care solution, connect with us now!