Suggestion to improve customer Satisfaction - Offshoring to Vietnam
A short presentation about Customer Satisfaction and methods to improve it through offshoring.
Criteria to measure customer satisfaction
Keeping your customers satisfied is one of the most crucial factors in maintaining a successful business. Happy customer can lead to customer loyalty and drive sales growth.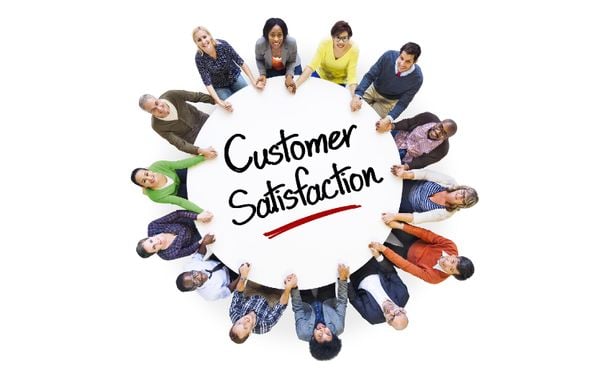 To assess the current status and provide better overall customer satisfaction, you should try asking your customer "How satisfied are you with our products &/ services that you have used?".
In short, customer satisfaction measurement is the assessment of customer expectations compared to actual quality of service.
Measured in one of three contexts:
Overall quality;

Perceived reliability;

Extent of customer's needs fulfilled.
It's generally acknowledged that insatisfaction will make a customer regret their purchase, whereas, satisfaction is linked to positive ideas such as the feeling that they made the right choice and the comfort that comes with that feeling.
Measuring customer satisfaction involves creating the proper environment for:
Conducting open, honest, transparent and ongoing consultations with customers;

Involving employees (as customers and providers) in the entire process;

Re-measuring customer satisfaction regularly to determine trends and the effectiveness of action plans for improvement.
Important customer satisfaction measurement elements include:
Knowing what customers want;

Understanding customer expectations;

Designing services to meet customers' needs;

Setting service standards;

Setting performance measurement indicators;

Empowering staff to be able to resolve customers' inquiries to the extend they expect;

Communicating service and quality standards to customers.
These criteria can be simple, but also challenging. Especially with businesses which are having difficulties to satisfy customers due to high competitiveness. For example: in banking & finance area, where customers may easily feel distracted, disappointed when being reminded of their debt. Or in insurance field, where it is highly sensitive when mentioning the risks of bankrupt, healthcare problems, or things related to potential future damages.
Suggestion to improve customer satisfaction through offshoring
In case you are afraid to lose customer satisfaction when performing sensitive tasks such as debt reminding, offshoring can be taken into consideration.
Our experienced team at Bellsystem-24 HoaSao can handle all your offshore contact center needs to help you reduce costs, gain more efficiency, improve productivity and increase customer satisfaction. Every single interaction is made to count; we pay close attention to detail to address your customers' queries, preferences, and unique requirements to produce a perfect customer experience.
In details, your business can get:
1. A flexible and cost alternative that helps your staff to focus more on core activities with less worries about customer satisfaction
With a wide range of experiences and standard supporting tools, offshore service provider will utilize your time & efforts in delivering exceptional customer service. The offshore agents have what it takes to explain, guide customers through troublesome situations or deal with sensitive tasks as above mentioned
Plus, as the leading contact center service provider in Vietnam for more than 10 years, Bellsystem24-HoaSao provides a lot of useful services, which can be tailor-made to meet your needs when dealing with sensitive tasks. For example, related to credit and collection, we can handle a wide variety of debt term including early collections to bad debts. You can opt for: Telesales, Welcome calling, debt/payment reminding.
2. No customers on-hold
Contact center make sure that your customers' concerns through email or telephone or other communication channels can be replied to in the most appropriate and efficient manner in the most possible waiting time.
See some of our case studies here
Connect with us for free support and advice !
Call: +84 19001739
Use the form: Here!