Offshoring to Vietnam: Key points to specialization & success
Specialization of labor, an economic concept that took hold after the Industrial Revolution, is based on the premise that productivity is increased and cost is decreased if each employee only focuses on and becomes an expert on a specific job. Fast forward to early 1990s, offshoring has become a popular choice of many organizations in search of specialization, but with a lower cost. It is a strategy by which an organization contracts out major functions to specialized and efficient service providers, who become valued business partners.
Vietnam – favorable environment for offshoring
So why do so many companies seek to outsource certain jobs to providers in another country, especially a developing one? The main reason is to save costs with certain business processes being handled by external providers with cheaper labor. Cheaper labor is common in developing countries, but among them, Vietnam is rapidly becoming a serious player in offshoring field thanks to thanks to its pool of talents with high proficiency in foreign languages (especially English, Japanese, Korean, Chinese) and significantly lower cost.
In addition, the greatest progress has been made in protecting minority shareholders and promoting cross-border trade. The country is willing to create a more favorable environment for foreign investors. Therefore, offshoring to Vietnam has become a strategy adopted by SMEs from Japan, South Korea, Singapore, etc.
Offshoring to Vietnam – key point to successful customer service
With 13 years of establishing offshore center for enterprises in various domains: Telecom, Finance & Banking, FMCG, etc., Bellsystem24-HoaSao is among the leading offshoring service providers in Vietnam. We help clients expand their business with our extensive development capacity.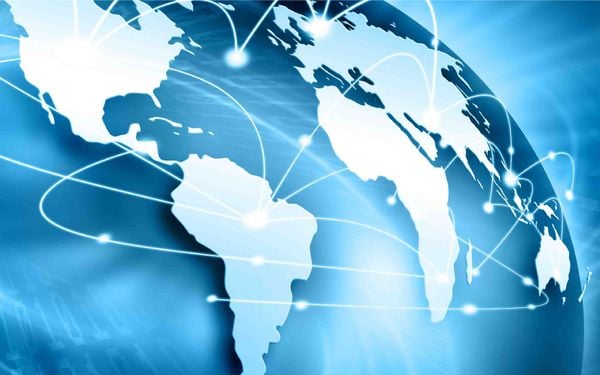 With the target of improving customer experience, we built Offshoring Contact Center with high integration to other management software such as CRM, ERP. This solution provides a comprehensive way to reach, connect, and keep track with consumers.
Multi-channels/Omni-channel integration
Omni-channel integration gives customers the best experience by minimizing challenges in communication. Bellsystem24-HoaSao's Contact Center solution allows call center agents to interact with their customers on various channels including Voice, Email, Live chat, Social networking, SMS, Mobile apps ... with only one admin account.
Multi-languages
Being a long-term partner of foreign corporations in Vietnam, Bellsystem24-HoaSao understands that a multilingual call center is a must for multinational corporations. We help boost brand awareness and loyalty at significantly lower costs than any in-house team could – in English, Japanese, Korean, etc. Reaching your foreign customers has never been easier.
We find the best multilingual, multicultural agents and give them the best training and most advanced tools to bring you value at a competitive price point.
Worry free operation
Bellsystem24-HoaSao Contact Center is integrated with CRM for customer data from all channels to be synchronized and managed in only one system.
The software can quickly process requests and provide users with all the data they need. Saving the time and resources required for completing tasks will result in reduced expenses. Moreover, CRM can gather data available for analysis so enterprises can predict market situation and improve sales strategies.
We also maintain the offshore center in good legal health (good standing) in Vietnam. This support usually includes the provision of the Registered Address and Registered Agent for the company, following up the annual renewal formalities of the company by acting as official intermediary between the Government and the owner of the offshore company, taking care of the mandatory annual filing and reporting requirements (if any), keeping and updating such books and records pertaining to the company as the law prescribes.
As we are an international offshore incorporation service provider ourselves, this might perhaps not be the best question to speculate on, for fear of a biased opinion. Nevertheless, just some considerations for your own judgment.
Connect with us for free support and advice !
Call: +84 19001739
Use the form: Here!