Human - Machine Integration in SMART Call Center and how it helps to improve customer experience
Artificial intelligence in customer service
Artificial intelligence (AI) technologies are widely used today – we just sometimes don't realize that. HubSpot (1st marketing and sales software platform provider in USA) surveyed over 1,400 consumers globally about AI and found that:
63% of people don't know that they're already using AI technologies.

Consumers are comfortable buying from a bot that provides customized service.

People are very open to using AI-enabled bots for customer service, particularly for straightforward requests and questions.
Noticing it or not, people are becoming more familiar with AI, especially for customer service.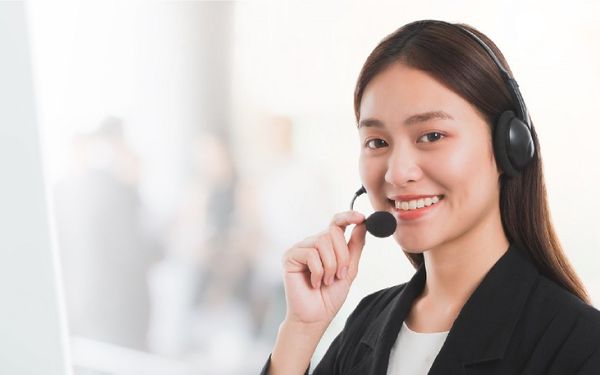 Source: Hubspot Global AI Survey
Keeping up with the trend, we have brought human & machine integration to our Call center solutions. The omni-channel cloud call center delivers a seamless experience across all touch points and is easily available via the Internet. Companies seeking to enhance their customer experience will have another useful tool in their pocket. Omni-channel call center solutions allow companies to connect customer interactions—such as voice, text and social media—in order to carry context throughout the customer journey.
Call centers are under pressure to transform. Tech-savvy customers demand the ability to contact customer support via method of choice. It is crucial for your call center to connect with customers through their preferred channel, integrating all touch points and channels into one platform. It's time to upgrade now!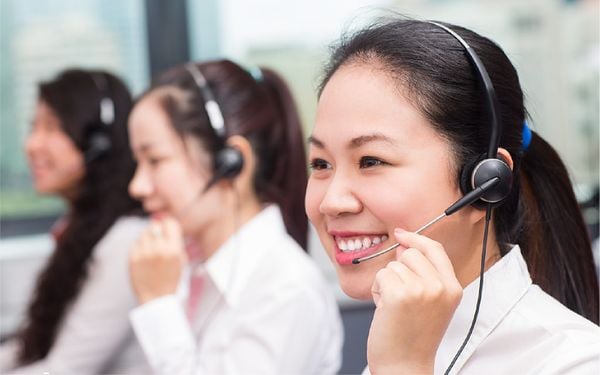 Bellsystem24-HoaSao's omni-channel call center solutions:
Quick, easy deployment without increasing operational costs

Exceptional, high-value customer experience across a variety of channels and touch points

Flexibility, security, and scalability to continue to evolve with your business needs
On the other hand, Bellsystem24-HoaSao's Contact Center is integrated with CRM for customer data from all channels to be synchronized and managed in only one system.
The customer care agent could easily find all the data to respond to customer shortly. Saving the time and resources required for completing tasks will result in reduced expenses for company. Moreover, CRM can gather data available for analysis so enterprises can predict market situation and improve sales strategies.
With over 13 years of establishing Call Center in various domains: Telecom, Finance & Banking, FMCG, etc. Bellsystem24-HoaSao affirms that our solution of human & machine integration will have a huge impact on marketers, salespeople, and call center agents. This relationship could improve their daily productivity, thus allowing them to provide better customer experience.
Connect with us for free support and advice !
Call: +84 19001739
Use the form: Here!