Call Center - Potential Sector for growth and investment in Vietnam
Business Process Outsourcing (BPO), including Call Center is believed to be one of five sectors with the greatest potential for growth and investment in Vietnam in the near future, along with solar and wind energy, luxury hotels, modern agribusiness and food, and retail banking, according to PwC's 'Spotlight on Vietnam' report released in October 2017.
Call Center industry to grow in Vietnam
With the fierce competition among same-field-businesses in the market, besides product quality, customer service plays an important role in branding. Customers are the source to keep a business running, thus maintaining good customer relationship will bring significant benefits. Therefore, more and more companies have been looking to professional Call Center solutions to provide the best customer service before and after-sales. This demand, especially from international corporations allows young people to develop their career path in the Customer Care field.
Following this trend is the huge number of Call Centers in developing countries such as the Philippines and India. There is now an estimated 1.3 to 1.5 million call center workers in the Philippines, according to the Contact Center Association of the Philippines. With over 1,000 business process outsourcing (BPO) companies operating in the Philippines doing all types of call center and back office work, the call center industry has become approximately 10% of the country's GDP – 1.7 billion of dollars while the revenue from Indian Call Centers reached 5 billion of dollars. Considering as the rising star of offshore development, Vietnam has the potential to become the next offshore giant.
According to the eighth edition of the Global Services Location Index released by A.T. Kearney in 2017, which analyses and tracks the contours of the offshoring landscape in 55 countries, Vietnam ranked sixth out of 20 emerging markets with the highest potential for BPO growth. It jumped five spots in comparison to the previous year, surpassing the Philippines (seventh) for the first time, and is expected to grow by 20-25 percent annually.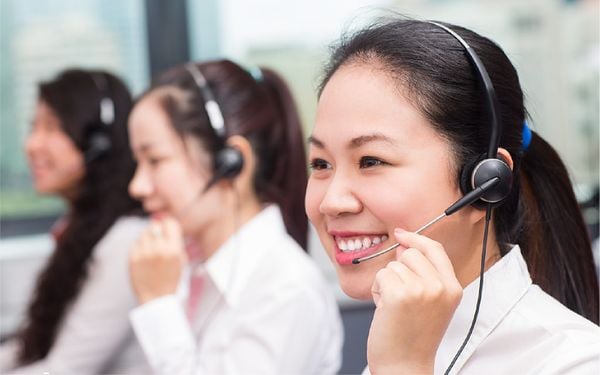 An increasing number of international corporations are focusing on their core businesses and outsourcing their non-core businesses. The potential cost savings of outsourcing to Vietnam can be considerable. In general, Vietnam's labor costs averages around 90 percent less than those in the U.S., which translates to significant savings. Based on an analysis after working professionally with India offshore suppliers over the last 10 years, Vietnam's labor rates may be as much as 30 to 50 percent lower than those in India. In 2014, analysts from the research firm Gartner commented, "Vietnam remains one of the most competitive options in the world for software outsourcing due to its competitive labor costs and other business costs."
Vietnam's top Call center offshore provider – Bellsystem24-HoaSao
Nowadays, modern call center system is considered the data lake of customer information (gathered from phone calls, email, fax), order, invoice, purchase history, etc. With over 13 years of experience in Call Center development, Bellsystem24-HoaSao has built a Contact Center system with high integration with other management software such as CRM, ERP. Bellsystem24-HoaSao's Call Center provides a comprehensive solution to reach, connect, and keep track of customers .
With that data, call center agents could answer any customer by phone, email, via fax, text chat, or even voice chat, mobile TV, etc. Bellsystem24-HoaSao Call Center system now allows agents to be active in multiple channels/omni-channels to ensure seamless support between channels .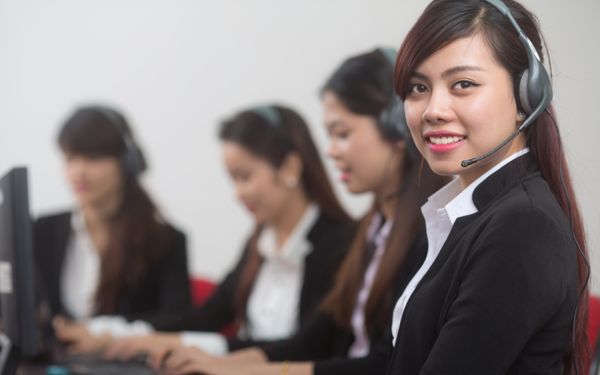 Bellsystem24-HoaSao's agents possess high foreign language proficiency in English, Japanese, French, Korean, Germany, etc. They will be equipped with necessary communication skills from in-depth training to ensure every customer inquiry. Therefore, our clients can always put more effort in improving their products & services and attracting more customers, knowing that their existing ones are happy and loyal.
Connect with us for free support and advice !
Call: +84 19001739
Use the form: Here!